Proud to announce I am releasing BNB Gold Mine
Tweet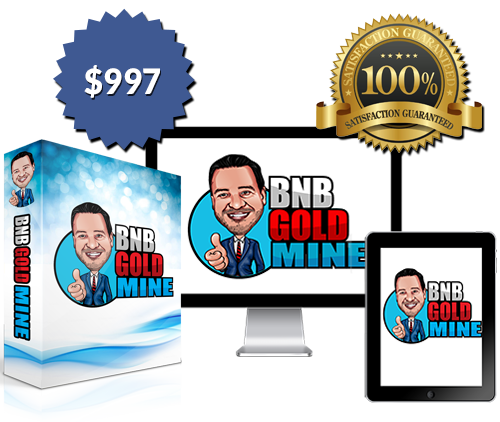 For the last few years I have grown an Airbnb Empire and finally I have it so dialed in that it runs on its own and is yet another 6 figure source of income for me.
This is really one of the most fun businesses I have ever done and wether you own property or not, This could be a super fun one for your to get involved in right now. The timing could nto be better. So
click here
to see if maybe this is your ticket to financial freedom.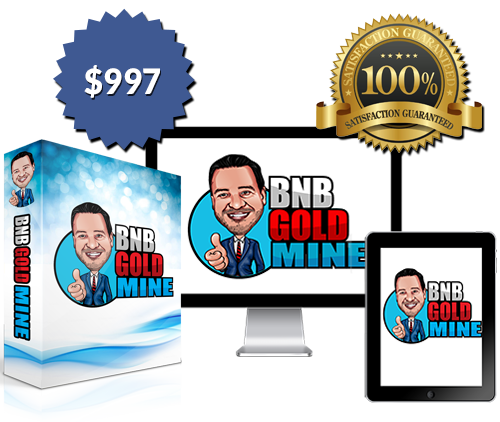 Warning
: include_once(/var/www/successcouncil-svn/public/includes/campaign_codes.php): failed to open stream: No such file or directory in
/data/www/successcouncil/application/layouts/scripts/front/registrationform.phtml
on line
24
Warning
: include_once(): Failed opening '/var/www/successcouncil-svn/public/includes/campaign_codes.php' for inclusion (include_path='/data/www/successcouncil/application/../library:/data/www/successcouncil/library:.:/usr/share/php') in
/data/www/successcouncil/application/layouts/scripts/front/registrationform.phtml
on line
24
Warning
: include_once(/var/www/successcouncil-svn/public/live_presentation/tracking/tracking_arrays.php): failed to open stream: No such file or directory in
/data/www/successcouncil/application/layouts/scripts/front/registrationform.phtml
on line
25
Warning
: include_once(): Failed opening '/var/www/successcouncil-svn/public/live_presentation/tracking/tracking_arrays.php' for inclusion (include_path='/data/www/successcouncil/application/../library:/data/www/successcouncil/library:.:/usr/share/php') in
/data/www/successcouncil/application/layouts/scripts/front/registrationform.phtml
on line
25
Notice
: Undefined variable: default_campaign in
/data/www/successcouncil/application/layouts/scripts/front/registrationform.phtml
on line
26
Notice
: Undefined variable: log_value_array in
/data/www/successcouncil/application/layouts/scripts/front/registrationform.phtml
on line
28
Notice
: Undefined variable: beacon_array in
/data/www/successcouncil/application/layouts/scripts/front/registrationform.phtml
on line
29
Notice
: Undefined variable: arrival_array in
/data/www/successcouncil/application/layouts/scripts/front/registrationform.phtml
on line
30
Notice
: Undefined variable: conversion_array in
/data/www/successcouncil/application/layouts/scripts/front/registrationform.phtml
on line
31
Warning
: include_once(/var/www/successcouncil-svn/public/vistrack/aff_data_track.php): failed to open stream: No such file or directory in
/data/www/successcouncil/application/layouts/scripts/front/registrationform.phtml
on line
34
Warning
: include_once(): Failed opening '/var/www/successcouncil-svn/public/vistrack/aff_data_track.php' for inclusion (include_path='/data/www/successcouncil/application/../library:/data/www/successcouncil/library:.:/usr/share/php') in
/data/www/successcouncil/application/layouts/scripts/front/registrationform.phtml
on line
34
Reserve Your Free Seat
(Live Event, Limited Seating)
Notice
: Undefined variable: info_track in
/data/www/successcouncil/public/live_presentation/webinar_registration_includes/form_generator_register_blog_sc.php
on line
129
Notice
: Undefined variable: info_track in
/data/www/successcouncil/public/live_presentation/webinar_registration_includes/form_generator_register_blog_sc.php
on line
130
Notice
: Undefined variable: info_track in
/data/www/successcouncil/public/live_presentation/webinar_registration_includes/form_generator_register_blog_sc.php
on line
131
Notice
: Undefined variable: info_track in
/data/www/successcouncil/public/live_presentation/webinar_registration_includes/form_generator_register_blog_sc.php
on line
132
Notice
: Undefined variable: info_track in
/data/www/successcouncil/public/live_presentation/webinar_registration_includes/form_generator_register_blog_sc.php
on line
133
Notice
: Undefined variable: info_track in
/data/www/successcouncil/public/live_presentation/webinar_registration_includes/form_generator_register_blog_sc.php
on line
134
Notice
: Undefined variable: info_track in
/data/www/successcouncil/public/live_presentation/webinar_registration_includes/form_generator_register_blog_sc.php
on line
135
Notice
: Undefined variable: info_track in
/data/www/successcouncil/public/live_presentation/webinar_registration_includes/form_generator_register_blog_sc.php
on line
137
Notice
: Undefined variable: info_track in
/data/www/successcouncil/public/live_presentation/webinar_registration_includes/form_generator_register_blog_sc.php
on line
138
Notice
: Undefined variable: info_track in
/data/www/successcouncil/public/live_presentation/webinar_registration_includes/form_generator_register_blog_sc.php
on line
149
Notice
: Undefined variable: info_track in
/data/www/successcouncil/public/live_presentation/webinar_registration_includes/form_generator_register_blog_sc.php
on line
150
Notice
: Undefined variable: vis_id in
/data/www/successcouncil/public/live_presentation/webinar_registration_includes/form_generator_register_blog_sc.php
on line
154
Notice
: Undefined variable: info_track in
/data/www/successcouncil/public/live_presentation/webinar_registration_includes/form_generator_register_blog_sc.php
on line
129
Notice
: Undefined variable: info_track in
/data/www/successcouncil/public/live_presentation/webinar_registration_includes/form_generator_register_blog_sc.php
on line
130
Notice
: Undefined variable: info_track in
/data/www/successcouncil/public/live_presentation/webinar_registration_includes/form_generator_register_blog_sc.php
on line
131
Notice
: Undefined variable: info_track in
/data/www/successcouncil/public/live_presentation/webinar_registration_includes/form_generator_register_blog_sc.php
on line
132
Notice
: Undefined variable: info_track in
/data/www/successcouncil/public/live_presentation/webinar_registration_includes/form_generator_register_blog_sc.php
on line
133
Notice
: Undefined variable: info_track in
/data/www/successcouncil/public/live_presentation/webinar_registration_includes/form_generator_register_blog_sc.php
on line
134
Notice
: Undefined variable: info_track in
/data/www/successcouncil/public/live_presentation/webinar_registration_includes/form_generator_register_blog_sc.php
on line
135
Notice
: Undefined variable: info_track in
/data/www/successcouncil/public/live_presentation/webinar_registration_includes/form_generator_register_blog_sc.php
on line
137
Notice
: Undefined variable: info_track in
/data/www/successcouncil/public/live_presentation/webinar_registration_includes/form_generator_register_blog_sc.php
on line
138
Notice
: Undefined variable: info_track in
/data/www/successcouncil/public/live_presentation/webinar_registration_includes/form_generator_register_blog_sc.php
on line
149
Notice
: Undefined variable: info_track in
/data/www/successcouncil/public/live_presentation/webinar_registration_includes/form_generator_register_blog_sc.php
on line
150
Notice
: Undefined variable: vis_id in
/data/www/successcouncil/public/live_presentation/webinar_registration_includes/form_generator_register_blog_sc.php
on line
154
Notice
: Undefined variable: info_track in
/data/www/successcouncil/public/live_presentation/webinar_registration_includes/form_generator_register_blog_sc.php
on line
129
Notice
: Undefined variable: info_track in
/data/www/successcouncil/public/live_presentation/webinar_registration_includes/form_generator_register_blog_sc.php
on line
130
Notice
: Undefined variable: info_track in
/data/www/successcouncil/public/live_presentation/webinar_registration_includes/form_generator_register_blog_sc.php
on line
131
Notice
: Undefined variable: info_track in
/data/www/successcouncil/public/live_presentation/webinar_registration_includes/form_generator_register_blog_sc.php
on line
132
Notice
: Undefined variable: info_track in
/data/www/successcouncil/public/live_presentation/webinar_registration_includes/form_generator_register_blog_sc.php
on line
133
Notice
: Undefined variable: info_track in
/data/www/successcouncil/public/live_presentation/webinar_registration_includes/form_generator_register_blog_sc.php
on line
134
Notice
: Undefined variable: info_track in
/data/www/successcouncil/public/live_presentation/webinar_registration_includes/form_generator_register_blog_sc.php
on line
135
Notice
: Undefined variable: info_track in
/data/www/successcouncil/public/live_presentation/webinar_registration_includes/form_generator_register_blog_sc.php
on line
137
Notice
: Undefined variable: info_track in
/data/www/successcouncil/public/live_presentation/webinar_registration_includes/form_generator_register_blog_sc.php
on line
138
Notice
: Undefined variable: info_track in
/data/www/successcouncil/public/live_presentation/webinar_registration_includes/form_generator_register_blog_sc.php
on line
149
Notice
: Undefined variable: info_track in
/data/www/successcouncil/public/live_presentation/webinar_registration_includes/form_generator_register_blog_sc.php
on line
150
Notice
: Undefined variable: vis_id in
/data/www/successcouncil/public/live_presentation/webinar_registration_includes/form_generator_register_blog_sc.php
on line
154
Notice
: Undefined variable: info_track in
/data/www/successcouncil/public/live_presentation/webinar_registration_includes/form_generator_register_blog_sc.php
on line
129
Notice
: Undefined variable: info_track in
/data/www/successcouncil/public/live_presentation/webinar_registration_includes/form_generator_register_blog_sc.php
on line
130
Notice
: Undefined variable: info_track in
/data/www/successcouncil/public/live_presentation/webinar_registration_includes/form_generator_register_blog_sc.php
on line
131
Notice
: Undefined variable: info_track in
/data/www/successcouncil/public/live_presentation/webinar_registration_includes/form_generator_register_blog_sc.php
on line
132
Notice
: Undefined variable: info_track in
/data/www/successcouncil/public/live_presentation/webinar_registration_includes/form_generator_register_blog_sc.php
on line
133
Notice
: Undefined variable: info_track in
/data/www/successcouncil/public/live_presentation/webinar_registration_includes/form_generator_register_blog_sc.php
on line
134
Notice
: Undefined variable: info_track in
/data/www/successcouncil/public/live_presentation/webinar_registration_includes/form_generator_register_blog_sc.php
on line
135
Notice
: Undefined variable: info_track in
/data/www/successcouncil/public/live_presentation/webinar_registration_includes/form_generator_register_blog_sc.php
on line
137
Notice
: Undefined variable: info_track in
/data/www/successcouncil/public/live_presentation/webinar_registration_includes/form_generator_register_blog_sc.php
on line
138
Notice
: Undefined variable: info_track in
/data/www/successcouncil/public/live_presentation/webinar_registration_includes/form_generator_register_blog_sc.php
on line
149
Notice
: Undefined variable: info_track in
/data/www/successcouncil/public/live_presentation/webinar_registration_includes/form_generator_register_blog_sc.php
on line
150
Notice
: Undefined variable: vis_id in
/data/www/successcouncil/public/live_presentation/webinar_registration_includes/form_generator_register_blog_sc.php
on line
154
Notice
: Undefined variable: info_track in
/data/www/successcouncil/public/live_presentation/webinar_registration_includes/form_generator_register_blog_sc.php
on line
129
Notice
: Undefined variable: info_track in
/data/www/successcouncil/public/live_presentation/webinar_registration_includes/form_generator_register_blog_sc.php
on line
130
Notice
: Undefined variable: info_track in
/data/www/successcouncil/public/live_presentation/webinar_registration_includes/form_generator_register_blog_sc.php
on line
131
Notice
: Undefined variable: info_track in
/data/www/successcouncil/public/live_presentation/webinar_registration_includes/form_generator_register_blog_sc.php
on line
132
Notice
: Undefined variable: info_track in
/data/www/successcouncil/public/live_presentation/webinar_registration_includes/form_generator_register_blog_sc.php
on line
133
Notice
: Undefined variable: info_track in
/data/www/successcouncil/public/live_presentation/webinar_registration_includes/form_generator_register_blog_sc.php
on line
134
Notice
: Undefined variable: info_track in
/data/www/successcouncil/public/live_presentation/webinar_registration_includes/form_generator_register_blog_sc.php
on line
135
Notice
: Undefined variable: info_track in
/data/www/successcouncil/public/live_presentation/webinar_registration_includes/form_generator_register_blog_sc.php
on line
137
Notice
: Undefined variable: info_track in
/data/www/successcouncil/public/live_presentation/webinar_registration_includes/form_generator_register_blog_sc.php
on line
138
Notice
: Undefined variable: info_track in
/data/www/successcouncil/public/live_presentation/webinar_registration_includes/form_generator_register_blog_sc.php
on line
149
Notice
: Undefined variable: info_track in
/data/www/successcouncil/public/live_presentation/webinar_registration_includes/form_generator_register_blog_sc.php
on line
150
Notice
: Undefined variable: vis_id in
/data/www/successcouncil/public/live_presentation/webinar_registration_includes/form_generator_register_blog_sc.php
on line
154
Notice
: Undefined variable: info_track in
/data/www/successcouncil/public/live_presentation/webinar_registration_includes/form_generator_register_blog_sc.php
on line
129
Notice
: Undefined variable: info_track in
/data/www/successcouncil/public/live_presentation/webinar_registration_includes/form_generator_register_blog_sc.php
on line
130
Notice
: Undefined variable: info_track in
/data/www/successcouncil/public/live_presentation/webinar_registration_includes/form_generator_register_blog_sc.php
on line
131
Notice
: Undefined variable: info_track in
/data/www/successcouncil/public/live_presentation/webinar_registration_includes/form_generator_register_blog_sc.php
on line
132
Notice
: Undefined variable: info_track in
/data/www/successcouncil/public/live_presentation/webinar_registration_includes/form_generator_register_blog_sc.php
on line
133
Notice
: Undefined variable: info_track in
/data/www/successcouncil/public/live_presentation/webinar_registration_includes/form_generator_register_blog_sc.php
on line
134
Notice
: Undefined variable: info_track in
/data/www/successcouncil/public/live_presentation/webinar_registration_includes/form_generator_register_blog_sc.php
on line
135
Notice
: Undefined variable: info_track in
/data/www/successcouncil/public/live_presentation/webinar_registration_includes/form_generator_register_blog_sc.php
on line
137
Notice
: Undefined variable: info_track in
/data/www/successcouncil/public/live_presentation/webinar_registration_includes/form_generator_register_blog_sc.php
on line
138
Notice
: Undefined variable: info_track in
/data/www/successcouncil/public/live_presentation/webinar_registration_includes/form_generator_register_blog_sc.php
on line
149
Notice
: Undefined variable: info_track in
/data/www/successcouncil/public/live_presentation/webinar_registration_includes/form_generator_register_blog_sc.php
on line
150
Notice
: Undefined variable: vis_id in
/data/www/successcouncil/public/live_presentation/webinar_registration_includes/form_generator_register_blog_sc.php
on line
154